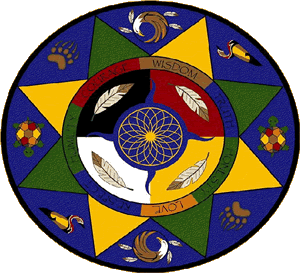 Lac Courte Oreilles TANF Program

13394 W Trepania Road, Hayward, WI 54843
Phone: (715) 634-8934 | Fax: (715) 634-0014
Sandy Carley, Director
Ext. 7411
Donna Isham, Administrative Assistant/Case Worker
Ext. 7428
Debra Bracklin-Butler, Case Worker
Ext. 7446
Adrien Quaderer, Case Worker
Ext. 7465
Goals
To promost self sufficiency and confidence through training, employment, and supportive services;
To increase the employment of TANF recipients through setting and accomplishing goals;
Breakdown barriers that have prevented self growth.
The 4 purposes of LCO tanf program
To provide assistance to needy families so that children may be cared for in their own homes or in the homes of relatives
To end the dependence of needy parents on government benefits by promoting job preparation, work, and marriage
To prevent and reduce the incidence of out-of-wedlock pregnancies and establish annual numerical goals for preventing and reducing the incidence of these pregnancies
To encourage the formation and maintanance of two-parent families
Priority will be given to LCO tribal members who are unemployed. Only needy families whilch means financially-deprived, according to the income and resource criteria established on the LCO Tribal TANF plan may receive particular assistance benefit or services. Needy families are defined as an Indian family with a total countable household income equal to less than 115% of the current Federal Poverty level for the size of the family applying for assistance.
Eligibility Criteria
Any custodian adult single or two parent families or minor head of households, who are enrolled Tribal members of a federally-recognized tribe, who have one or more children, and resides within the defined service area.
Any families whose child(ren) are enrolled tribal members of a federally recognized tribe, is at least 18 years of age, and resides within the defined service area.
Any pregnant woman in her third trimester (27 weeks) who is an enrolled tribal member of a federally recognized tribe, is at least 18 years of age, and resides within the defined service area.
Child Only Cases: Child(ren) who are being cared for must be enrolled in a federally recofnized tribe, kinship care benefits will be excluded in a determination of eligibility for LCO tribal TANF benefits.
Required documents for eligibility: (along with completed packet)

Birth certificates for all members of your household
Social Security cards for all members of your household
Income verification (check stubs, Per capita statement from participating tribe, SSI/Disability statement, Unemployment statement)
Current LCO Tribal enrollment cards
Residency verification (Lease, Rental Agreement, Housing Authority, Utility bill in your name...)
Current school verification for each child in your household completed by the school
Court orders establishing custody and placement (if any)
Current Child Support verification completed by Child Support (if any)




Tribal service area is defined as "on the LCO Reservation and within Sawyer County."
Mandatory Work Requirements
Individuals participating in the TANF program are required to be engaged in mandatory acceptable work activities. Two-parent families have the option of sharing the required participation hours.
24 hours per week for single parent families
36 hours per week for two-parent families
The tribe defines "engaged in work" or "allowable work activities" as participation in unsubsidized or subsidized employment, work experience, job search activities, participation in educational activities, life skills training, cultural activities, and other acceptable activities approved bu the TANF Program Director
Pre-screen for TANF
Are you an established Sawyer County/LCO Tribal resident for the past 30 days?
YES
NO
Can you attest that you are not on W-2, TANF, in any county, state, or other tribe?
YES
NO
Do you have a natural minor child living with you?
YES
NO
Do you have Paternity established of your child by Court Order or Child Support?
YES
NO
Do you have Custody of your child through Court or Child Support?
YES
NO
Is anyone in your family unit an LCO Tribally enrolled member?
YES
NO
Do you and your family reside within the LCO Reservation?
YES
NO
Do you and your family reside within Sawyer County?
YES
NO
Do you rent/own a home or are you living with others?
YES
NO
Do you have Earned or Unearned Income? i.e. Employment, Self-Employment, Child Support, Per Capita, Social Security, Disability, Pension, Alimony, other
YES
NO
Are you and your family unit within 150% poverty level? (see chart below)
YES
NO
2022 Federal Poverty Guidelines - 150%
| Family Size | Annual | Monthly | Weekly |
| --- | --- | --- | --- |
| 1 | $20,385 | $1,699 | $392 |
| 2 | $27,465 | $2,289 | $528 |
| 3 | $34,545 | $2,879 | $664 |
| 4 | $41,625 | $3,469 | $801 |
| 5 | $48,705 | $4,059 | $937 |
| 6 | $55,785 | $4,649 | $1,073 |
| 7 | $62,865 | $5,239 | $1,345 |
| Each Add'l Person Over 8 Add: | $7,080 | $590 | $136 |
If you answered yes to all questions, proceed to complete the LCO TANF Application Packet