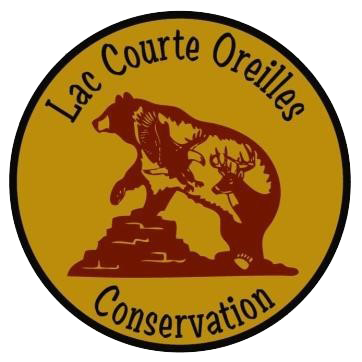 9790 N County Road K, Hayward, WI 54843
Hayward, WI 54843
Phone: (715) 634-0102 | Fax: (715) 634-0107
Rhonda "Dolly" Rusk, Office Manager
(715) 558-7724
Program description
The Conservation Department is responsible for many projects including water quality, environmental protection, and issuance of licenses for hunting, fishing, and gathering. Conservation works cooperatively with the LCO Fire Department, LCO Fish Hatchery, LCO Solid Wastes and Recycling Transfer Station, Great Lakes Indian Fish and Wildlife Commission (GLIFWC), WI Department of Natural Resources (DNR) and the United States Fish and Wildlife Service and the U.S. Environmental Protection Agency.
The Conservation Department issues hunting, fishing and gathering licenses for off reservation ceded territory use. Off reservation regulations can be found at glifwc.org
Tribal members must have a current tribal ID to receive licenses.
Anyone born after January 1, 1977 must complete Hunters Safety to receive reservation hunting permits.
Two wild rice threshers are available for tribal member use - must call to schedule a time.