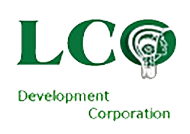 8377 N County Road E, Hayward, WI 54843
Phone: (715) 634-3349 | Fax: (715) 634-5707
Robert Sharlow, Superintendent - General Contractor, Residental & Commercial
James Meyer, Electrical Supervisor - Certified Electrician, Residential & Commercial
Ann Sharon, Office Manager
Peggy Young, Payables
Lauren Harris, Office Staff
Program description
The Lac Courte Oreilles Development Corporation is a General Contractor and Subcontractor owened and operated by the Lac Courte Oreilles Band of Lake Superior Ojibwe. Established in 1979, we specialize in commercial and residential construction, electrical and infrastructure needs of the Lac Courte Oreilles Tribal Reservation and surrounding areas. Our experienced team will manage your project through pre-construction, bid-negotiation, construction, as well as project closeout. Our in-house resources give us the ability to complete a project with the highest level of quality and safety, all while staying within your budget and timeline.
Infastructure
Our Infrastructure service offers roadway construction, repair, and excavation from municipalities and government agencies to private developers and landowners. Our drivers are DOT certified.
Roadway, Driveway Development & Repair
Demolition
Plowing Services
Clearing / Grubbing
Septic Systems
Demolition
Excavation
Culverts
Misc Aggregate Delivery
Truck Hauling / Mobilization
Sewer & Water
Carpentry
Our Carpentry service offers a team of highly skilled carpenters that are skilled in different areas of carpentry projects to meet your specific needs from floor to ceiling and beyond. In addition to general repairs, we have expertise in substructure repairs, moisture damage, and gap sealing.
Framing
Flooring
Cabinetry
Roofing
Porches & Decks
Fencing
Drywall
Insulation
Finishing Work
Electrical
Our Electrical department includes two master electricians certified in install a range of electrical equipment for the benefit of your home or business. Our professional electricans omtroduce you to the benefits electrical improvements have to offer, including energy and cost savings, improved value, and safety.