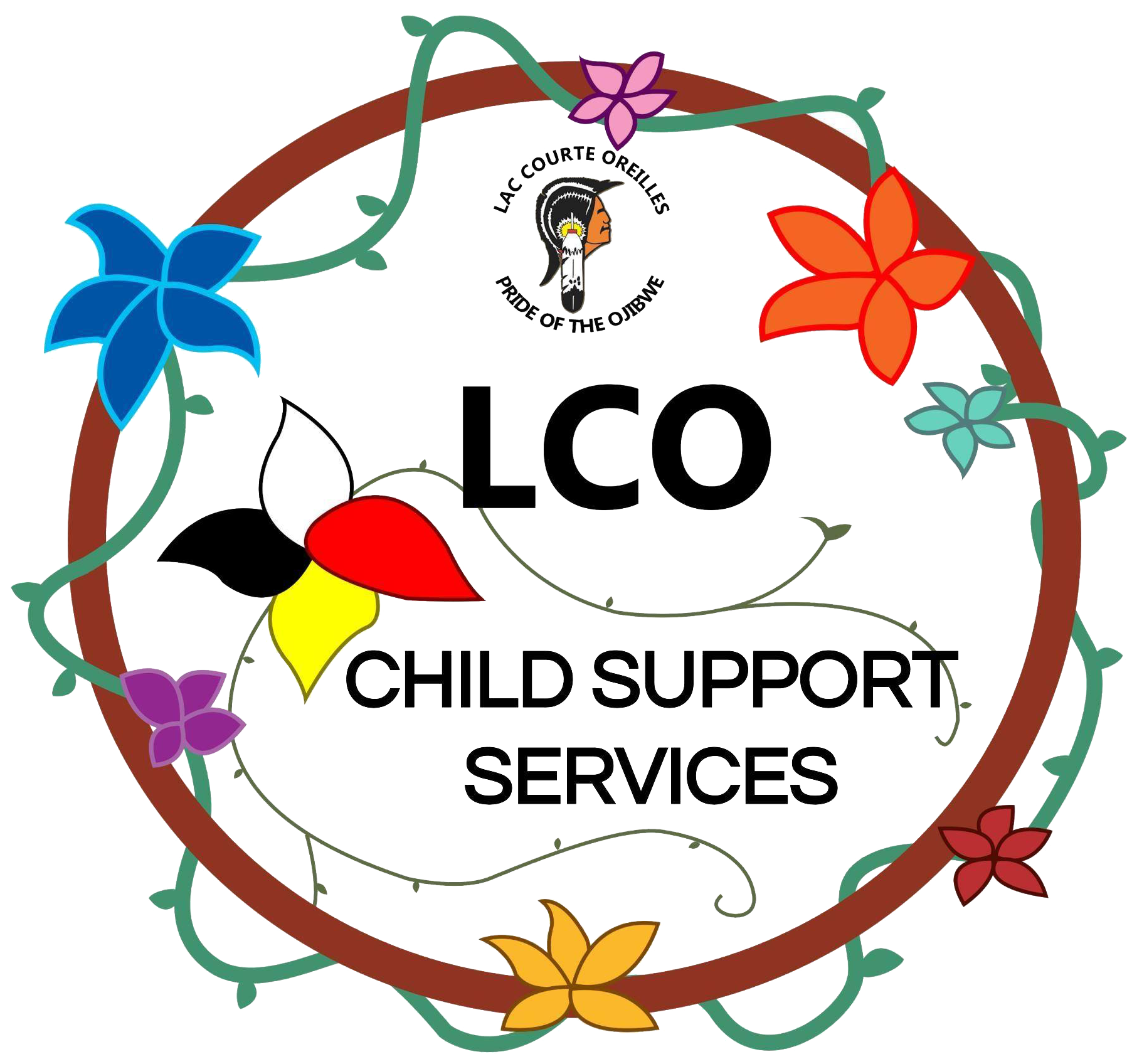 13526 W Trepania Road, Suite 202
Hayward, WI 54843
Phone: (715) 318-5916

Sue Smith, Director
Sunnie Bisonette, Assistant Director
Jennifer McFaggon, Child Support Specialist
Adam Ojibway, Child Support Specialist
Sheri Diamond, Child Support Specialist
Melinda Mckevett-Isham, Child Support Specialist
Emily Schmock, Child Support Specialist
Mission Statement
Our purpose is to enforce the child's right for support from both parents in order to raise the standard of living for Tribal children.
Program description
Lac Courte Oreilles Child Support Program (LCO-CSP) is dedicated to working in collaboration with all (State, National, and Tribal) agencies and departments to maintain an effective program that will meet the needs of families, improve the welfare of children, and strengthen tribal sovereignty. LCO-CSP makes every effort to strengthen family responsibilities and values through quality service and cultural integrity.
Services Offered
The Lac Courte Oreilles Child Support Program offers several child support related services based upon direct applications from parents, court ordered guardians, or referrals from IV-E or IV-A agencies including:
Establish paternity (adding a parent to a child's birth certificate.)
Locating an absent parent.
Establish a monetary child support obligation.
Enforce and collect court ordered child support obligations.
Modification of child support obligations to ensure court orders for support are based upon accurate information.
A complete list of services, answers to frequently asked questions, applications, and appointment scheduling can be found on our comprehensive website: www.lcochildsupport.com